Ara Deukmedjian, MD  – Neuro-Spine Surgeon  Renowned neuro-spine surgeon with a focus on minimally invasive, laser and endoscopic back and neck pain treatment, Dr. Deuk is a pioneer in the field. Dr. Deuk serves as CEO and Medical Director at Deuk Spine Institute and performs the revolutionary procedure that bears his name: Deuk Laser Disc Repair®. Dr. Deuk has also personally performed over 2,000 cervical decompressive discectomies and treated over 1,000 herniated or degenerated lumbar discs with no major complications in addition to over 300 laser spine surgeries with a 95% success rate in elimination of pain.
Dr. Deukmedjian was recently published in the prestigious journal; Surgical Neurology International. Featuring his peer review video publication;  Advances in Anterior Cervical Endoscopic Disc Surgery.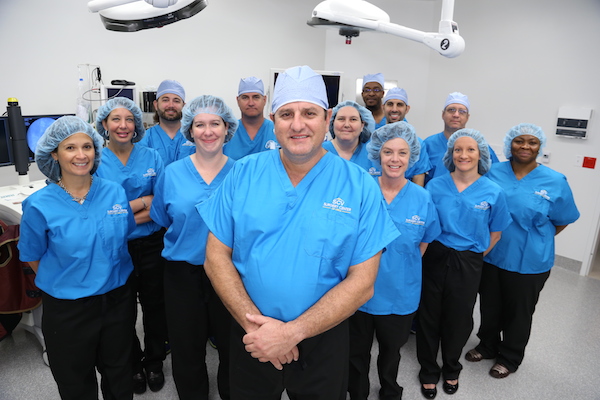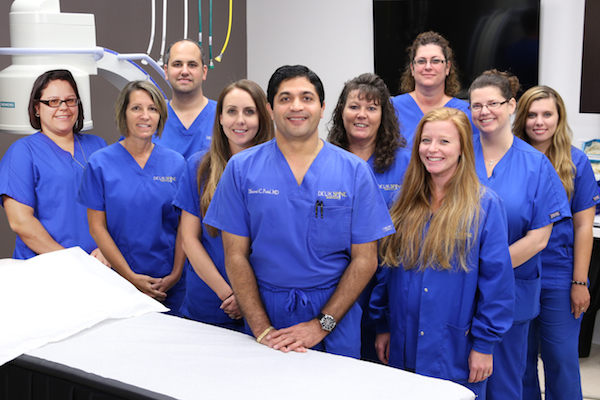 Dr. Bharat C. Patel, MD  – Interventional Pain Management
Dr. Bharat C. Patel's credentials include board certifications in sports medicine, physiatry, pain medicine, electrodiagnostic medicine, and interventional pain management. Fewer than one in 10,000 physicians nationwide are quintuple board certified. The highly respected Becker's Orthopedic, Spine and Pain Management Review included Dr. Patel on their published list: The Best Pain Management Physicians in America.  Becker's has also named Dr. Patel to their exclusive list of the "12 Great Physicians in Florida." In addition, Dr. Patel serves as Assistant Professor of Physical and Rehabilitation Medicine at the University of Central Florida's College of Medicine and is Secretary of the Board of Governors for Brevard County Medical Society.
Vijay Katukuri, MD  – Interventional Pain Management Dr. Katukuri's clinical interests are in musculoskeletal physiatry and, in particular, curing patients with painful spinal conditions.  He also treats sports injuries and has clinical expertise in electromyography and nerve conduction studies.  Dr. Katukuri shares a commitment to Deuk Spine's Patient First culture and has elected a career choice in interventional pain management techniques moving patients away from narcotic pain medications and toward treatment modalities that cure the underlying 'pain generators'.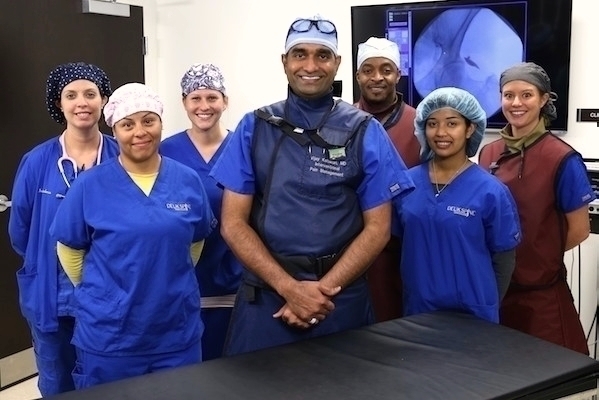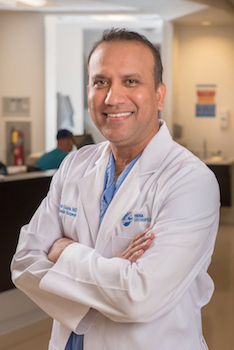 Dr. Manish Gupta – Orthopedic Surgeon
Dr. Gupta specializes in sports medicine, orthopedic and joint reconstructive surgery. He is the official Orthopedic Surgeon for Florida Atlantic University's Athletic Department. Dr Gupta is accepting new patients. Dr. Gupta is a board certified surgeon who treats everyone like a pro athlete. He's currently accepting patients over the age of 18.
Dr. Gupta not only regularly cares for knee and shoulder problems, but is one of a very few orthopedic surgeons in Florida that is specifically trained in arthroscopic surgery of the hip and specializes in Sports Medicine & Joint Reconstruction and is a Board Certified Orthopedic Surgeon. He regularly treats complex hip problems and can provide surgical alternatives to total joint replacement in many instances. He also utilizes visco supplementation, steroid injection, and various forms of physical therapy to improve pain and quality-of-life. Dr. Gupta is also an orthopedic surgeon specializing in the shoulder and elbow as well as cartilage regeneration, treating all forms of orthopedic injury and illness including trauma and acute fracture management. In addition to surgical repair of the upper extremity and joint replacement, Dr. Gupta is an expert in the area of surgical cartilage regeneration.